Welcome to B. Dayal & Company Pvt. Ltd.
We can arrange for quick dispatch of products like Ball Pen,Ink Pen, DF Pen and more....
Most Popular Products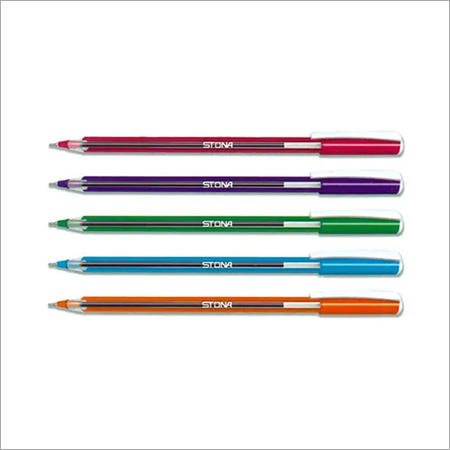 Disposable Ball Pen that introduced by us is lightweight, smooth running, soft gripping and durable stationery item. It is combination of plastic body and blue ink refill, which cannot be changed due to its fixed type structure. It is most widely demanded by students, professionals and common people due to its economical prices and ability to write any work smoothly. The Disposable Ball Pen comes in varied body colours and packaging options to pick from.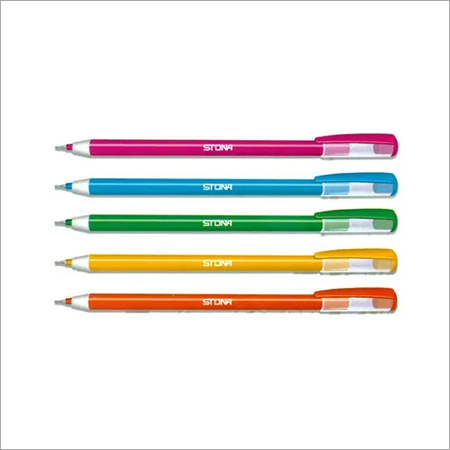 Ball Pen is one of the best stationery products that presented to customers in the industry. This is manufactured from selected grade plastic body and smooth running ball point refill. This is most widely commonly used in offices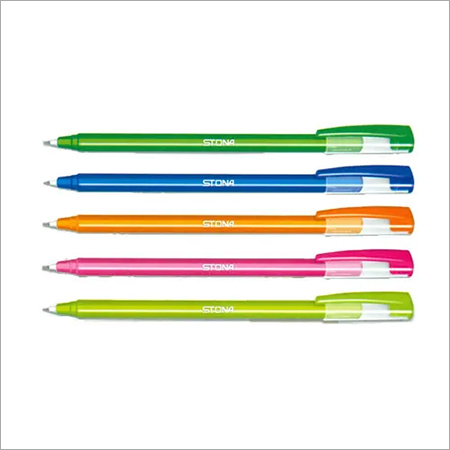 Ball Point Pen that brought to you by us has very lightweight yet robust construction, elegant look, superior surface finish and smooth writing. As a result, this is most widely demanded by a large number of students, pupils, agents, officers, professionals and so forth. Made out of top-of-the-line plastic body, ballpoint refill and cap, this style of pen is capable to write thousands of words without freezing or stopping due to its quality inks and strong metallic ball point. The Ball Point Pen is available with us in pack of five pens or loose form at nominal prices.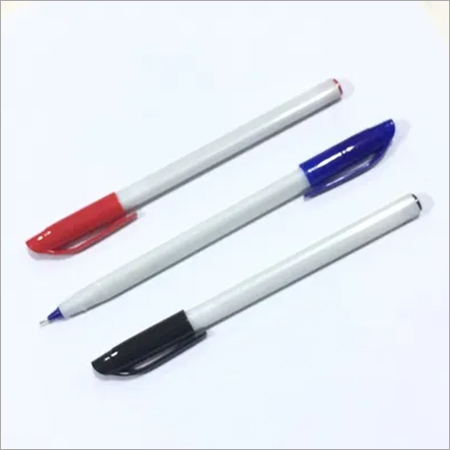 We are offering varied students and professionals with a wide collection of the finest quality Triga Solid Refillable Ball Pen . This is smooth to grip, lightweight, sturdy construction and reliable pen made of premium quality ink refill, and plastic body. The pen comes also with cap let you hang it up on your pocket easily. It is available with us in several colours like blue, red, green and black to check. Widely used by pupils, and professionals, the is provided at frugal prices.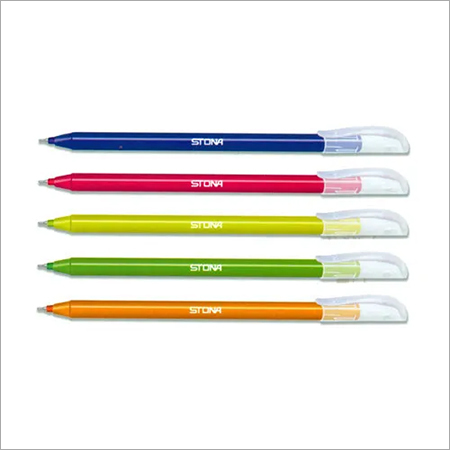 Colored Ink Disposable Ball Pen introduced by us to many professionals, executives and students is extensively demanded in corporate offices, banks, universities and educational institutions for the preparation of documents or notes with smooth writing. The words written of such pen lasts for years because of its premium ink, and It is also produces beautiful words due to its ballpoint metallic nib. Lightweight and long-lasting, the Colored Ink Disposable Ball Pen can be bought in several desired colours, patterns, and sizes as per need.
About Our Company
An inspiring entrepreneurial spirit and creative excellence goes hand in hand for us, B. Dayal & Company Pvt. Ltd.- a renowned manufacturer, importer and exporter dealing in Brushes, Geometry Boxes, Clip Boards, Sketch Pens, Crayon Colors, Ball Pen, Ink Pen and more. With our aim to bring forward best of the class in our range of products, we keep a strict tab on the requirements of regional markets, as well as consider global market requirements to offer continuous improvements in our collection of creative products like pens, brushes, boxes, etc. Our products including imported products like Executive Files, Clip Folder, etc., are fabricated to cover all your needs and can also be utilized in the form of promotional give aways and gifts. Innovation and creativity are hallmarks of our business and we ensure we always stimulate our own creativity and channelize it towards the right direction by promoting a congenial work atmosphere that is duly maintained by our committed and dedicated working teams.
Why Choose us
Ethical Sourcing Practice
Our approach to raw material sourcing is quite ethical and we associate with only morally conscious manufacturing partners
Quality Factors
Being a leading manufacturer, we know much about the industry dealing in Colour Sketch Pens, Sketch Pens, Chalks, etc.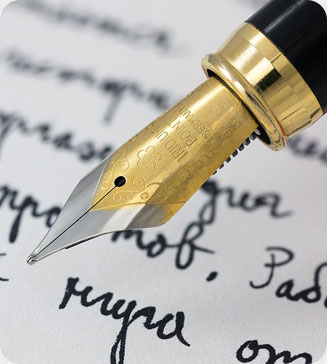 Company Goal
Our main aim is to give a unique shopping experience to our customers via our massive selection of promotional...
Client Satisfaction
Though quality of all our products is exemplary but more often than not it is the quality of our services....